Lincs Bus (Call Connect) Update - February 2021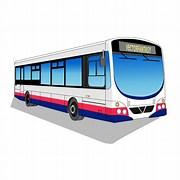 Note from TSG Publicity Team
We hope you are all well and I am sure you are very busy . Our team is now very busy assisting with the effort to get people to their Vaccination Hubs and offering the extended CallConnect services and Transport Helpline.
During these challenging days, changes to bus services can happen at a very rapid speed. Operators need only give two day notices of an intention to change/suspend/ reinstate services.
We are trying hard to keep up to speed with these changes and keep communities informed via our social media channels and our website Lincsbus.info.
Could I ask that if you have the facility to do so let your councillors know that they should check https://lincsbus.info/bus-services/lincs-bus-updates/ this is where we publish all changes.
We will obviously do our best to alert you to any specific changes but as these can literally happen overnight – it is really worth keeping a check on this information page.
Again many thanks for your time,
Kind regards
Maria Lyon
TSG Publicity Team