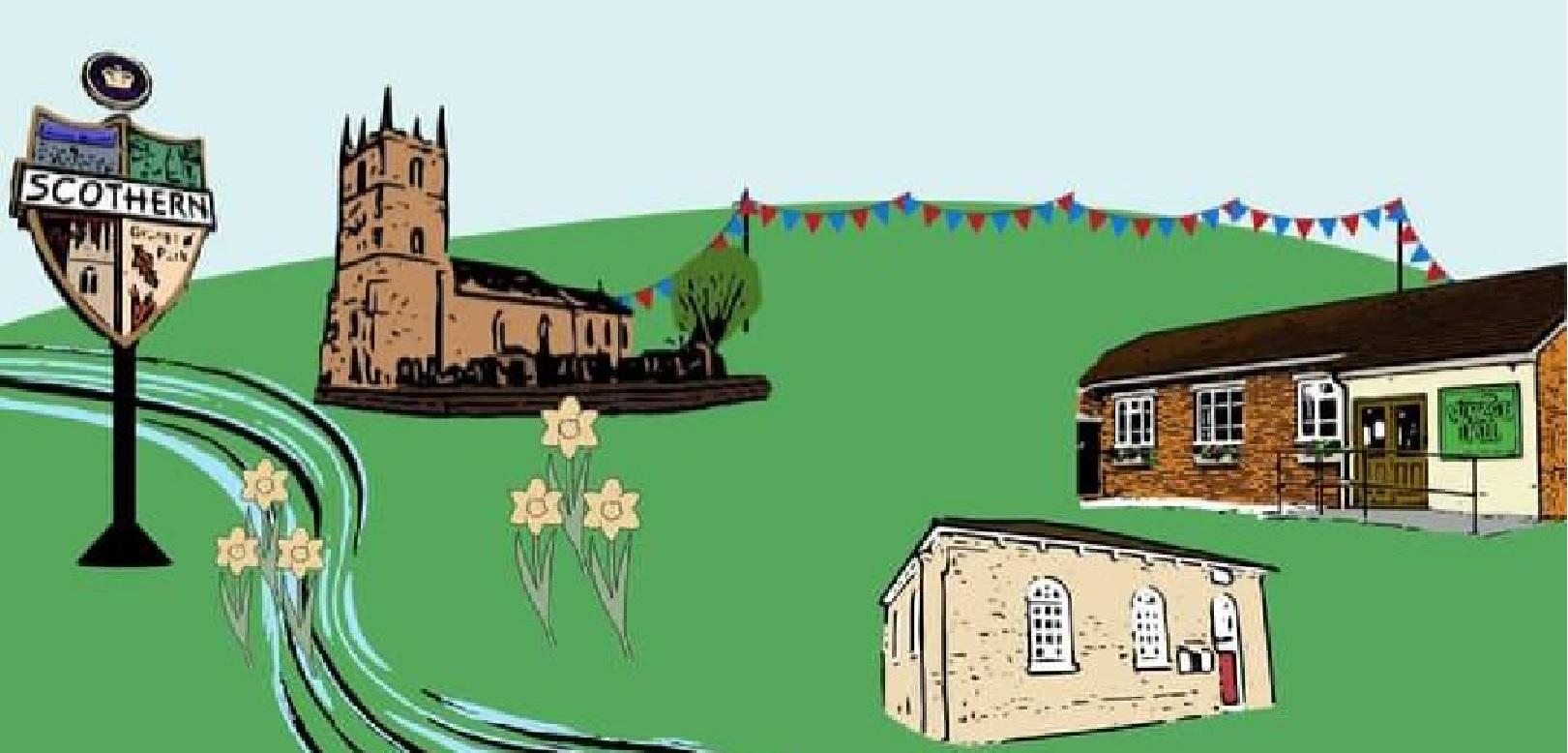 Vacancy for position of Clerk to the Council
Applications are invited for the position of Clerk to Scothern Parish Council. The position is part time, nine hours per week worked flexibly from home at times to be agreed.
The role of the clerk provides a valuable service to the community of Scothern. It is varied, but key duties include:
ensuring that the council conducts its business lawfully
administering all the council's paperwork
administering the council's finances, including preparing the precept/budget
ensuring that meeting papers are properly prepared, and the public is aware of meeting times
implementing the council's decisions
overseeing the implementation of projects
keeping the community informed by minutes, notices, website and Facebook
keeping up to date on legal and procedural issues and undertake appropriate training
attend meetings of the Parish Council and its committees
The proficiencies required include good IT, Microsoft Office, written and verbal communication skills together with basic management accounting/book-keeping capability.
Salary is in range £11.97 – £12.95 per hour depending on experience and qualifications (2021/22 pay scales, pay award pending)
For informal discussion contact Cathryn Nicoll (Chair, Scothern Parish Council) 07776 240967.
For Job Description/Person Specification contact: scothernpc@yahoo.co.uk
Written applications with CV to be forwarded to Jane Johnson, 14 Sudbrooke Road, Scothern, LN22UZ or janejohnsonspc@btinternet.com
Closing date: Friday 10th June 2022
Scothern Public Meeting
Wednesday 25th May 2022
At 7.30pm
In the Scothern Methodist Church
A public meeting has been called to receive comments from residents regarding:-
Planning application No. 144716 – Bottle and Glass, 14 Main Street, Scothern – Planning application to form external covered seating area to current garden lawn.
L. Richardson
Mrs L Richardson
Clerk to the Council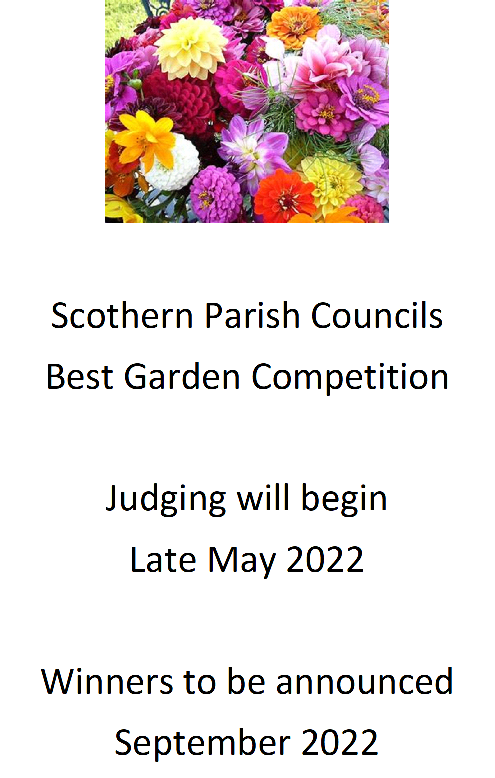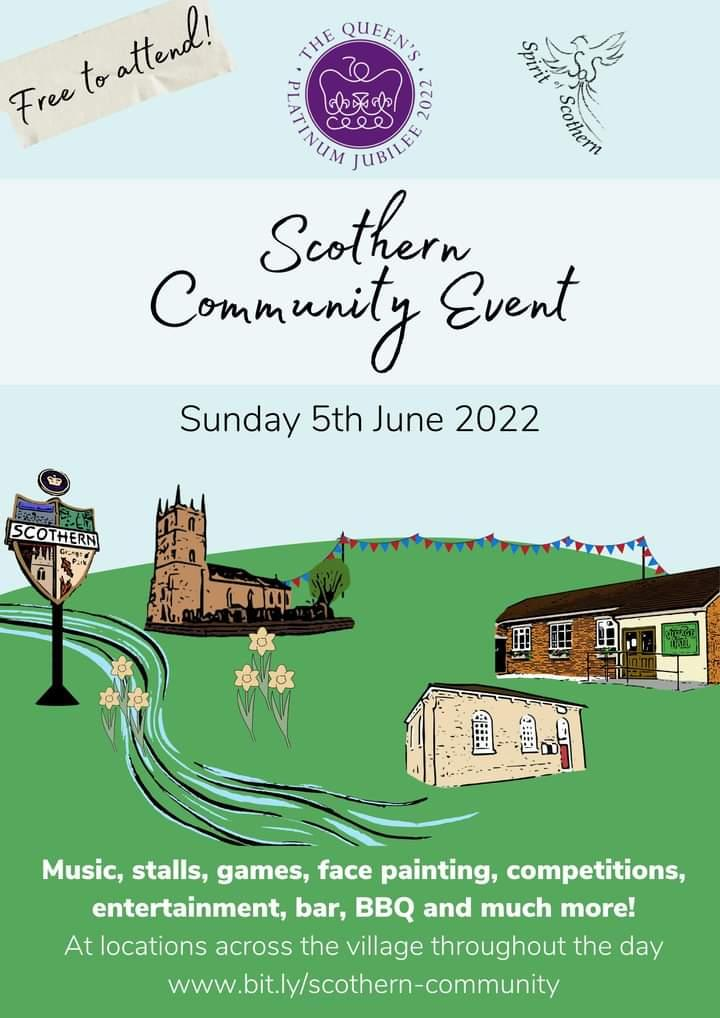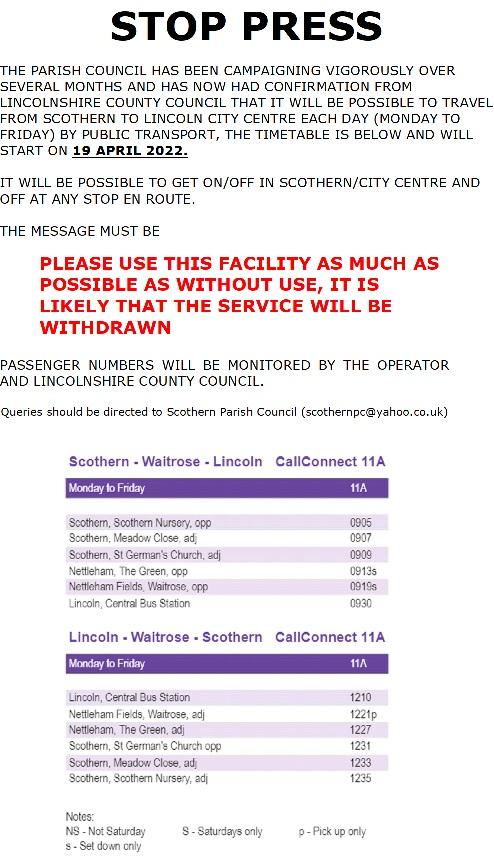 BIN COLLECTIONS
Orchard Close, Craypool Lane West of number 24 and the South end of Chapel Walk
Please can residents of the above put their bins out as normal for the collection on Thursdays.
West Lindsey District Council will endeavour to collect them with their small lorry accessing from the Main Street end of Craypool Lane. Please leave them out until collected.
Any problems should be addressed to West Lindsey District Council on 01427676676.
Many thanks
Scothern Events
For details of events happening in the village, please see the below calendar of events
Event calendar
June 2022
| Su | Mo | Tu | We | Th | Fr | Sa |
| --- | --- | --- | --- | --- | --- | --- |
| 29 | 30 | 31 | 1 | 2 | 3 | 4 |
| 5 | 6 | 7 | 8 | 9 | 10 | 11 |
| 12 | 13 | 14 | 15 | 16 | 17 | 18 |
| 19 | 20 | 21 | 22 | 23 | 24 | 25 |
| 26 | 27 | 28 | 29 | 30 | 1 | 2 |